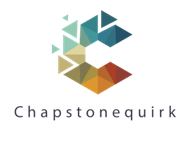 Dear Clients
Approximately a month ago, Wise media - Managers of Wealth was acquired by ChapStoneQuirk. Mark Quirk is the co-founder and chairman of ChapStoneQuirk, and alongside me Mark Chapman, co-founder and CEO. Together we bring more than 35 years' worth of experience in business, retail, finance, and e-commerce services.
ChapStoneQuirk would like to take this opportunity to thank you all for being such loyal clients and customers and look forward to sharing an even brighter future together.
I am looking forward to working with the current team in the Philippines and growing the business in line with Trevor's vision and also growing the client base, subscribers, advertisers and of course putting on a Managers of Wealth global conference in 2024.
Andromeda will be staying with the company and gradually stepping back as we head towards the end of 2023, and I would like to thank her for her brilliant and continued support. Day to day, James Pearson will be taking the operational lead, reporting into Kevin Tewis-Allen the new Managing Director, both who are based in London.
Our clients are alongside our colleagues at the heart of everything we do and once more I would like to thank you for your continued business collaboration.
Best
Mark Chapman
CEO, ChapStoneQuirk